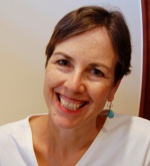 Margaret W. Meigs has been helping organizations apply research insights to strategic decision-making for over twenty years. She specializes in understanding the needs and motivations of key constituencies – consumers, business decision-makers, and other stakeholder. She has also worked with clients in health care, financial services, education and business services, arts and culture, travel and tourism, and membership organizations.
Margaret explores market trends, new product and service development and concept testing, communications effectiveness, and issues of customer acquisition and retention, including advocacy and referral, loyalty and satisfaction.
An experienced interviewer and focus group moderator, she brings innovative approaches to obtaining vital information from hard-to-reach audiences – consultants, intermediaries in the purchase process, and health care professionals.
Margaret recognizes that thoughtful, creative design of a research response to clients' information and decision needs is often the most important step in an engagement. She works with clients to develop a research approach that addresses the key issues and provides results that drive action.
Margaret was Senior Client Services Director at Hase/Schannen Research Associates and Research Director at The Melior Group and CIGNA Corp. Her career began in bank marketing in Philadelphia. Margaret holds an M.B.A. in Marketing from Temple University and B.A. from Trinity College.