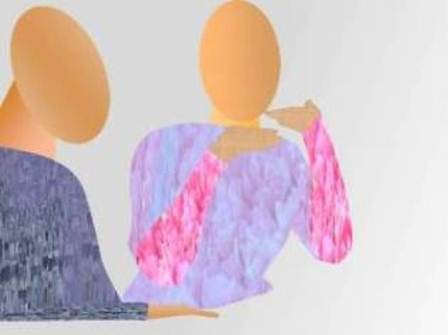 Micro-environment Analysis
Sharp focus
for market advantage
A clear view of your customers, competitors, and your company. This analysis gives insight to organizational performance and the market factors affecting opportunities and threats.
Overlay market conditions with your organizational capabilities to identify SWOT for strategic planning. In total, the Micro-environment Analyis is a powerful tool to guide decisions to lower barriers, create advantage, and increase your effectiveness.
•&nbsp Consumer Insight Research
This research identifies emerging and migrating segments to keep you product, service, and marketing teams laser sharp.
Quesited researchers identify size and characteristics of your current and potential market segments and spots groups as they move from one segment to another.
The analysis gives a forward looking view to buying behavior, service expectations, and the value of each segment brings to your business.
•&nbsp Competitor Analysis
Compare your firm with direct, indirect, and emerging competitors with design, development, sales and marketing, and other measures and benchmarks.
This analysis also compares management, revenue, sales, and market share of competiting organizations within the same competitive marketspace. The analysis also compares price, product, and other prevelant marketing strategies.
•&nbsp Affiliate Analysis
Strong supply chain partners and business collaborators are paramount for market advantage and a sustainable business. Quesited researchers exam and measure supply chain partners for effectiveness and strategic partnerships.
Vetting and identifying qualified collaborators is essential when considering expanded services and products, innovative marketing, and improved systems for delivery and logistics.
This analysis examines affiliate effectiveness and informs management decisions about current and potential suppliers, distributors, and collaborators.
•&nbsp Sales Channel Analysis
Quesited researchers study your product distribution, methods, and avenues of delivery to measure sales and marketing effectiveness.
The analysis compares your sales channel performance to determine impact of promotion, advertising expenditure, service, distribution, and staffing.
•&nbsp Marketing SWOT Analysis
A marketing SWOT analysis is as important as an overall organizational SWOT analysis. The marketing SWOT analysis enables the firm to assess capabilities, affiliations, relationships, growing opportunities and shrinking markets.
A marketing SWOT analysis will sharpen focus on the market and audience segments that will result in the greatest reward, and give guidance about the tools and tactics necessary to ensure your message is received and heard.