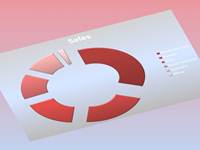 Macro-environment Analysis
A broad view of
the competitive landscape
Recommended for organizations entering new markets, considering new product and service development, or identifying emerging customer segments and trends, or early warnings for risk mitigation.
Necessary when considering expansion projects, SWOT analysis, and organizational strategy.
•&nbspGlobal Research
Profit from global insight; opportunities from conversations around the world
Information collected from international users, non-users, customers, and thought leaders. Useful when expanding abroad or measuring the impact or threat global competitors have on your organization and success.
•&nbspP E S T L E and P E S T Analysis
Information for early warning, risk mitagation, and real opportunity for your business divisions. The broad market view includes an analysis of the factors which, while outside of your control, have real impact on your business.
•&nbspPolitical and regulatory changes impacting industry, sector, region, and customers.
•&nbspEconomic overview of global, national, regional, and local events that affect your supply and value chains.
•&nbspSocial and cultural changes affecting beliefs, behaviors, and ideals of your customers, employees, and all members of the value chain
•&nbspTechnological advances to identify improvement for opportunities and effiencies
•&nbspLegal
•&nbspEcological environmental overviews
A PEST Analysis consists of similar in information, however does not include an ecological or legal analysis.
See also Market Feasibility Study