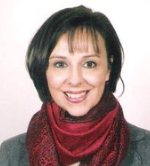 Patricia W. Peiffer, Principal, is an experienced researcher and marketing strategist, motivated by improving user engagement and experience. Her years working with customers and end users laid the foundation for her deep understanding of consumer behavior and the ways in which experience and options effect decision making.
Patricia specializes in developing competitive intelligence through primary and secondary research; analyzing qualitative and quantitative to identify opportunities in changing social patterns, competitive landscapes, emerging markets, and niche segments.
She is experienced in survey construction and uses a variety of methods and vehicles for information gathering including virtual monitoring, onsite observation and surveillance, formal and informal dialogue, online survey, and telephone and intercept interviews.
Patricia is a member of Strategic and Competitive Intelligence Professionals (SCIP). She provides marketing intelligence and go-to-market strategy for organizations in arts and culture, healthcare, hospitality, sustainability, and manufacturing.
Patricia holds a Master of Science in Marketing Management from the Lally School of Management and Technology at Rensselaer Polytechnic Institute and is a graduate of University of Connecticut with a Marketing Management concentration.